The United States has some amazing cities to visit and a grand collection of some of the tallest buildings in the world. Skyscrapers fascinate me and I love traveling around and seeing these massive architectural marvels. Obviously Chicago and New York have impressive skylines with 8 of the 10 tallest buildings in the US, but there are a few surprises in there. Check out this impressive list of giant buildings you can visit in the United States and see which are the tallest.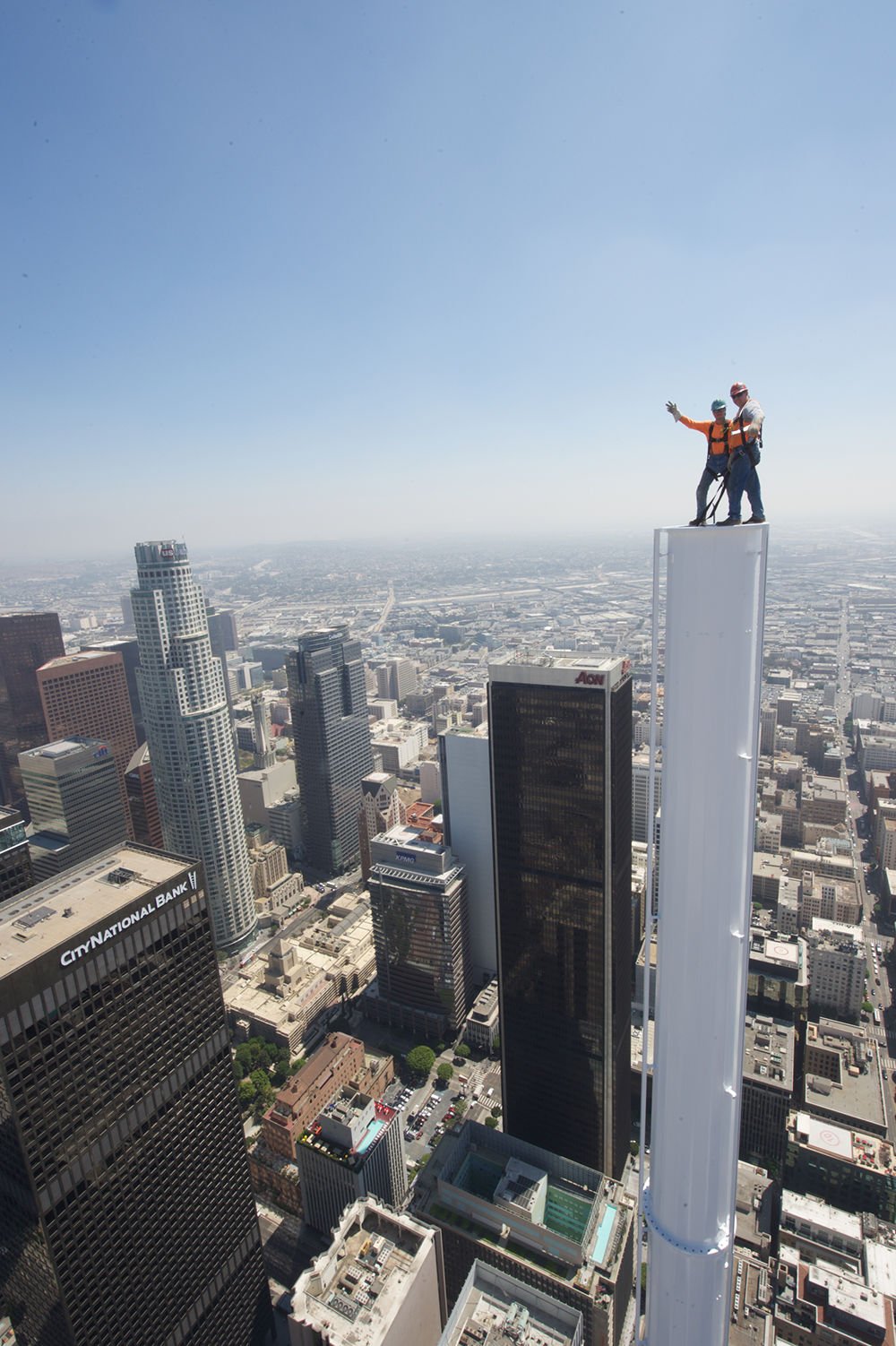 Wilshire Grand, Los Angeles
Los Angeles' skyline welcomes another addition to their family of tall buildings when the Enormous Wilshire Grand Center opens up in March of 2017. This new build is an astonishing 73 stories high and reaches 1,099 feet tall. That is one story taller than the US Bank building, Los Angeles's former tallest building. The Wilshire Grand becomes the tallest building West of the Mississippi river.
Comcast Technology Center, Philadelphia
Philadelphia's skyline will be dwarfed by the Comcast Technology Center once its finished being constructed in 2018. The 60-story building will eventually be 1,121 feet tall. Condos and business leases are already available at great discounts, so get on it, if you want to live or work in this behemoth.
John Hancock Center, Chicago
The John Hancock building at one time was the tallest building the US standing an impressive 1,127 feet. The Hancock building does still have one record, with a swimming pool on the 44th floor, it's the highest indoor swimming pool. Take a dip in a pool that high and you are literally swimming in the clouds, pretty cool if you ask me.
Aon Center, Chicago
Only a few feet taller than it's neighbor the Hancock Building, the Aon Center in Chicago is one story taller at 83. Measuring in at 1,136 feet, the Aon Center was impressive when it opened in 1974 and still is quite amazing.
Bank of America Tower, NY
This Mid-town Manhattan behemoth is an even 1,200 feet tall and is relatively new. Recently finished in 2009, the Bank of America Tower revolutionized skyscrapers with its Green design and nominal environmental impact.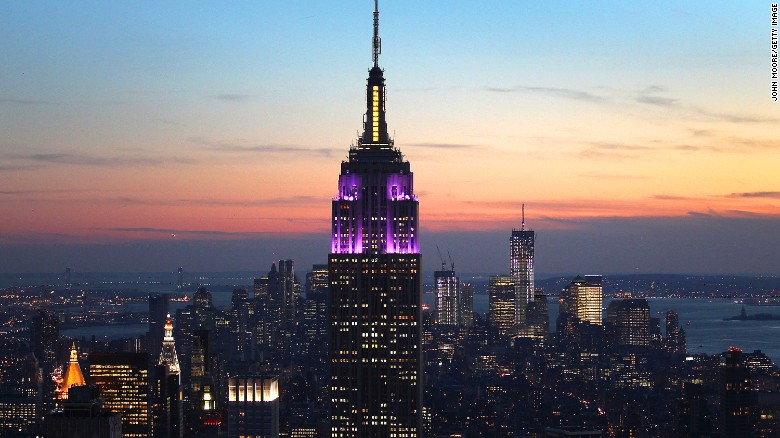 Empire State Building, NY
Quite possibly the most famous building on the list, the Empire State Building has been fascinating tourists since 1931. A mind blowing 102 floors and standing at 1,250 feet, the Empire State Building is a must see when visiting the big apple. It was the world's tallest building for 40 years.
Trump International Hotel and Tower, Chicago
Trumps tallest building on this list, Trump International Hotel and Tower in Chicago is a gaudy display of wealth. The gold plated monstrosity was the tallest building in the US for 25 years, only recently losing that title. Trump Tower is 1,776 feet tall, a very American number.
432 Park Avenue, NY
The tallest residential building in the world and second tallest in New York, 432 Park avenue is massive. 85 floors and 1,396 feet tall, this building won't sneak past you.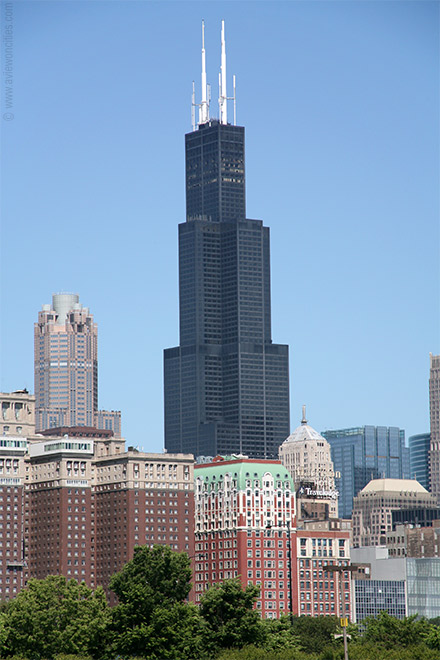 Willis Tower, Chicago
The former Sears Tower, Willis Tower is number 2 on our list but for 25 years, it was the tallest. Finished in 1973 ad standing at 1,451 feet, this massive tourist attraction is 108 stories.
One World Trade Center, NY
America rejoice, the tallest building in the US may be the most important period. One World Trade Center is not only an enormous building, it is also the tallest memorial and monument ever built. Remembering the thousands who perished in the terrorist attacks on 9/11, One World Trade Center needs to be on everyone's bucket list. Check out the 1,776-foot piece of art next time you are in NY.
Visit some or all of these massive buildings and see how truly magical and majestic they are.
Photos courtesy of Curbed, view, forbes, CNN, Tribune, LA Downtown,