Travel website Expedia has released its yearly survey of airline annoyances and for the third year in a row, "seat kickers," took the top spot. Does the person sitting behind you really not realize that them kicking the seat is the most infuriating thing they could do on an airplane? The survey is actually quite funny and very accurate.
From an unattended child, poor hygiene and sloppy drunks, there are plenty of annoying stereotypes on airplanes everyday, so, which is the most annoying?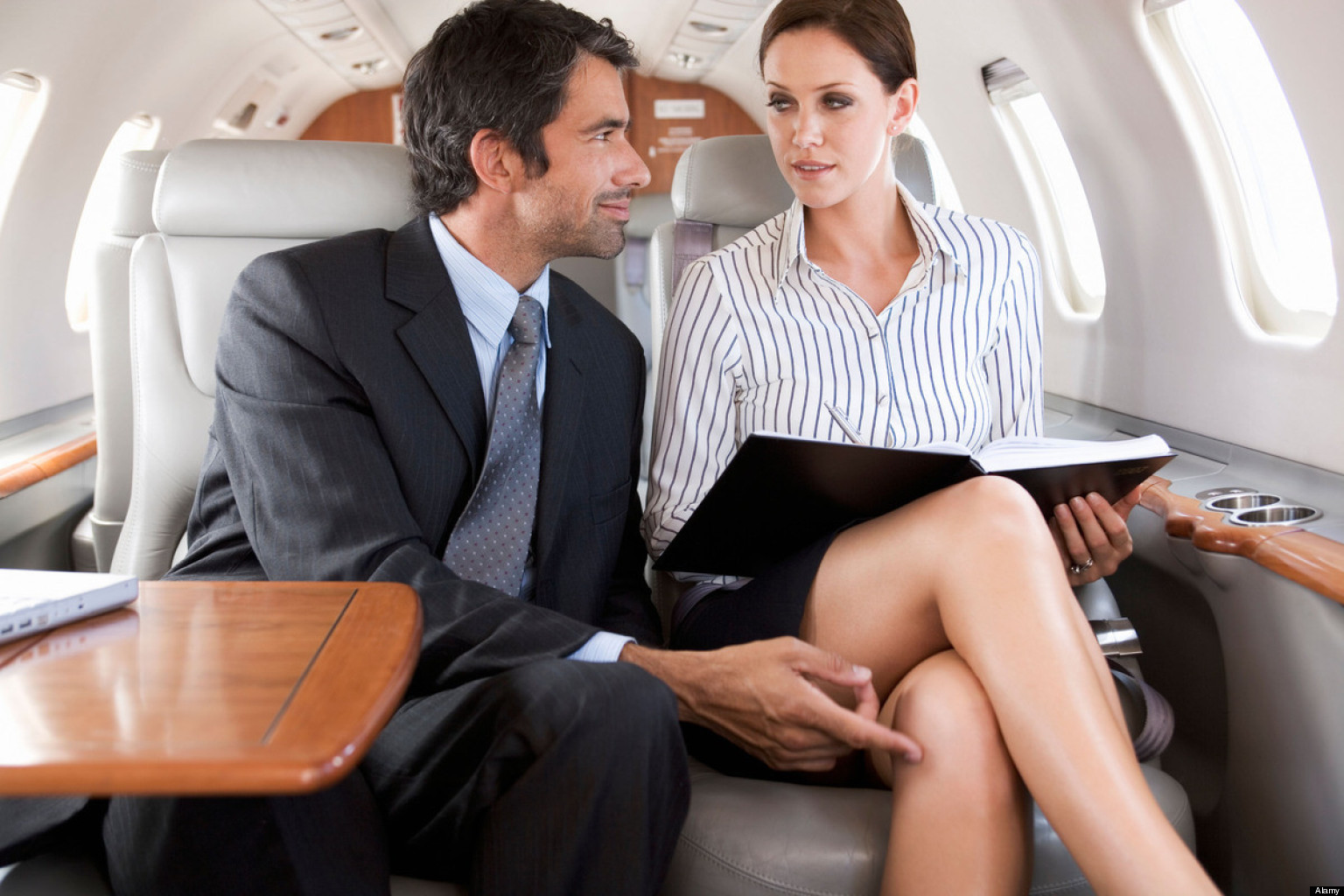 Speed Daters
I'm sure we've all experienced the single guy or gal who is trying to get numbers the entire flight and acting like a horny 15-year-old virgin. There isn't much worse than being trapped on a plane next to an annoying jerk with bad cologne who won't stop hitting on you.
Frequent Bathroom Breaks
The girl or guy who is sitting in the window seat yet has to get up and pee every half hour. Try putting a cork in it or maybe stop drinking from that gallon of water you brought on board. If you have to pee so often maybe an aisle seat would have been better.
PDA
To the young couple who are obviously on their honeymoon or having an erotic affair, get a room already. No one wants to watch and hear you make out for any amount of time and especially not while we are all trapped in an aluminum tube. The sound of someone kissing is like fingernails across a chalkboard and very annoying.
Remover of Clothing
OK, guy who sleeps with his shirt off, you aren't in your home, so let's keep our clothing on. Or how about the jerk who immediately takes his shoes off to reveal his personal stank to the entire plane. Now I understand why every seat has a vomit bag, for your stinky ass feet, sir.
Smelly Foods
OK, lets all stop bringing tuna and other smelly foods on board, PLEASE! I love a good tuna sandwich just like the next guy, but I am considerate enough to leave that fish sammy at home. If you really must eat a tuna sandwich, maybe scarf it down pre flight, so all we smell are your fishy farts. Stop being annoying and think about others, please.
Armrest Wrestler
OK armrest cowboy, let's maybe share that valuable piece of real estate. I y=understand that you feel the need to mark your territory, but if you continue to be a jerk, ill have to get nasty. I find that the armrest wrestler is usually susceptible to a sharp accidental elbow, "woops, didn't see you there."
Immediate Seat Recliner
We all have experienced this annoying savage. The rude dude who reclines his or her chair the second the plane takes off, not even waiting for the plane to reach cruising altitude. Hey buddy; there are other people on board.
Line Cutter
The jerk who has to get on board before everyone else, but didn't find it necessary to wait in line like all of us. This same jerk is the one who has to try and get off the plane first even though they are sitting above the wing, calm down speed racer.
Talker
Ok grandma, me putting on my headphones means, "I don't want to talk to you," but she never gets it. I don't understand passengers that feel the need to talk to me, I don't need more friends and I planned ahead and brought things to entertain myself, maybe you should have thought ahead too.
Drunkie
OK, I sometimes get a little nervous before a flight, so I'll knock back a cocktail to relax, but I'm not getting embarrassingly drunk. Maybe try and drink in moderation or you'll end up being the talkative guy, guy who pees all the time or the jerk who hits on everyone. So sober up drunkie, my kids are on board.
Loud Headphones
If I can hear your headphones and they are on YOUR head… they are too loud. Lets all try and be civil and keep the volume to a normal level.
Smelly Neighbor
Too much perfume or not enough deodorant are the two most common causes of the smelly passenger. Let's be mindful of how we smell and maybe put some deodorant on ya stinky bastard.
Pay Attention to your Children
The dreaded unattended child, wreaking havoc on the passengers while the parent doesn't give a damn. I'm not a babysitter and I sure as hell am not in charge of your little sugar filled monster, so keep an eye on them and maybe be a parent at least while they are in public…geez.
Rear Seat Kicker
The number one jerk on an airplane for the third year in a row is the seat kicker. Personal space invader, leave me alone and mind your surroundings, we are all on this plane together, so let's try and be nice.
Photos courtesy of Fox News, Swifty, huffington, infinite, traveler, SF Gate, salon
Read the full list here.