Hotspots come and go, so its advantage to check these spots out before its too late. Whether it's a weekend getaway or a month long excursion, these travel destinations are scorching hot right now. Check them out and see what all the fuss is about.
Jordan
One of the few vacation spots in the Middle East that is safe to visit, Jordan is an adventurer's paradise. Live your Indiana Jones fantasy as you discover ancient cities and remnants of societies long gone. Go for a relaxing and therapeutic float in the salty Dead Sea or pretend to be a famous archeologist exploring the ancient city of Petra. Jordan is the safest Middle East country and friendly to US travelers, so give it a look see and see something new.
Burano, Italy
This Venetian island is known for its colorful buildings and majestic canals. Located just off the coast of Venice Italy; Burano is a travel photographer's dream come true. Wonderfully unique city corridors and enchanting alleyways, this city is a wonderers fantasy. Meander through the cobblestone streets and find your muse.
Cuba
With the embargoes sand sanctions lifted, Cuba has opened its borders to US travelers. The old world charm of Cuba won't last long, now that they are free to trade with outside countries. Havana is a captivating look at a long lost world. A city filled with relics from the 50s, Havana is a must visit and easily one of the hottest travel destinations of 2017.
Yosemite
The vast beauty of Mother Nature's canvas is stretched across all of Yosemite National Park. From the giant sequoia trees to the incredibly iconic Half Dome, Yosemite has a little something for everyone. The best hiking in the nation, period, the Sierra Nevada Mountains are perfect for outdoorsy types. See Yosemite and you will see true majesty. The nations first national park, Yosemite is natural beauty personified.
Banff Canada
Canada offers free visits to all its national parks, so we should take advantage. Image pristine mountains, glaciers and alpine lakes so beautiful you will have no words to describe them. Banff National park needs to be visited.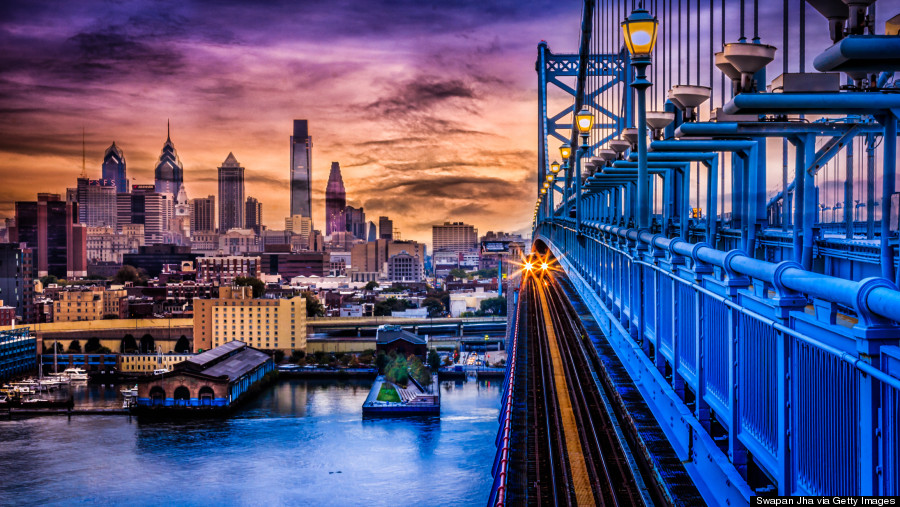 Philadelphia
One of America's oldest cities, Philadelphia offers something for everyone. The city of brotherly love is more than just cheese steaks; it's a literal living history book. Check out America's humble beginnings at this great tourist destination.
Buenos Aires, Argentina
Some of the World's best wine and meat come form Argentina, so fill up while you are there. The time is right to visit this magical country as the US dollar stretches really far down there. The country had an economic collapse a few years ago, so the time to visit is now. You can spend less than $60 a day and travel like a king.
Tasmania
One of the last few truly untouched locations on Earth, Tasmania is Australia's not so little secret. If you want a real-rugged outdoor adventure, Tasmania is your choice. Hiking to whitewater rafting, outdoor adventures await.
Portugal
Portugal doesn't get the respect it deserves as its one of the most beautiful countries in Europe. The food is remarkable and the entire country can be covered in less than a five-hour drive. Explore the beautiful coastlines and sip some tasty port wine, where it was created.
Hit these hot spots before they are overrun with tourists, because now they are still fresh.
Photos courtesy of italyThisWay, living non violence, nationalParks, Pinterest, Getty, NBC NEWS, Beautiful, Bajiroo, click, A-T
Find more hot spots here