Tokyo is one of the cities that everyone should experience at least once in their lives. A simply wonderful city, full of intrigue and mystery, this Japanese metropolis has something for everyone. Spring is around the corner and it is the best time to find affordable flights to the Asian city, so book your trip and experience the majesty of Tokyo.
Here are my reasons why I think you will just love Tokyo.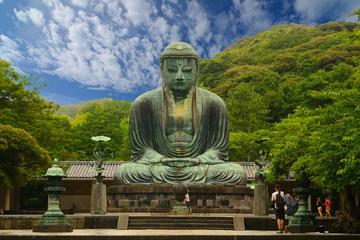 Cheap Flights
Finding cheap international flights can be tricky, but this Japanese city usually has some very affordable deals. It is especially cheap if you live close to either New York of Los Angeles, which always have cheap flights to Tokyo. It should be easy to find flights for under $600 USD with some advance purchases and that will hardly get you to Europe now.
Cheap Hotel Deals
Tokyo is a major metropolitan city and a business center for millions, so the hotel options are plentiful. Since there is so much to be seen in this vast city, a traveler only needs a basic, small hotel room. Saving money on accommodations opens up so many more activities and fine dining options.
The Yen is struggling as of late, so our American dollar stretches a little further than it used to. You can easily find great hotel rooms for less that $150 a night, which is almost imposable in cities like New York or Los Angeles.
Interesting culture
Tokyo is such an amazing and unique culture that it has something for everyone and more than most cities. This major metropolitan city has so much more to offer than New York, just in size alone. If New York has Times Square, Tokyo has five similar attractions, that's crazy. Prepare for sensory overload as Tokyo will seriously blow your mind, you have to experience it to believe it.
Coolest trains in world
The train system in Japan is second to none and the technology is pretty inspiring. Enjoy an immaculately clean subway system that runs efficiently and effectively, moving millions of people a day. Seeing that many people move in unison is a sight to remember.
Amazing food
The food in Tokyo is better than anywhere in the world, with more Michelin stars than Paris and London combined. Japanese food isn't the only cuisine on display as Tokyo truly is an international city. Japanese people are excellent at details and this municipality takes tips from all other metropolitan cities and improves on them.
Don't need to speak Japanese
Don't speak Japanese, do not fear, English is widely spoken and understood. As long as you know a few staples like Please (kudasai) and thank you (arigato), you can get by and never feel lost or unable to communicate. Try that in another foreign city and you may be in big trouble.
Safe safe safe
Tokyo is easily one of the safest large cities in the world. Feel safe to walk around at any hour of the night and not run into any danger. The people of Tokyo are also very helpful and kind, can't say that about most New Yorkers, can you.
Travel to Tokyo soon and have the best vacation ever, I guarantee it.
Photos courtesy of HOME, tripAdvisor, revisit, wanders, pinterest, thepointsguy